Hailed as the "Female Jerry Maguire," Molly Fletcher Joins Us To Talk About Her Career as a Sports Agent & Motivational Professional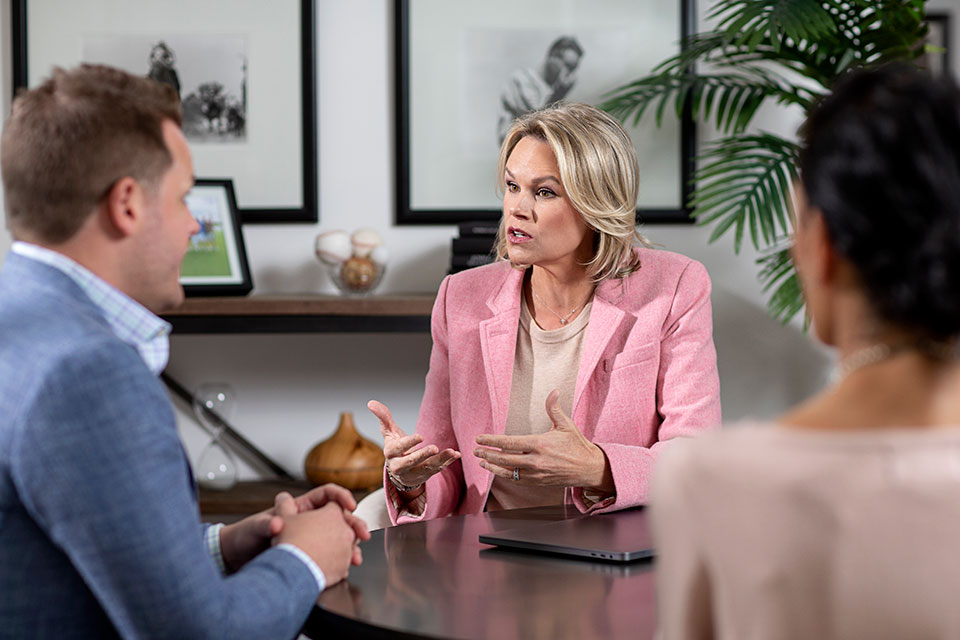 Q: You acknowledge that you're a trailblazer. For women entering the sports agent field, do you feel that there are any fewer hurdles to overcome than when you started? If so, what are they?
MF: I would say there are fewer hurdles, but they still exist. Visibility matters and I think seeing other women thrive in the space has opened the doors for others and broken down some of the barriers. Overall, I think people are starting to understand the business value of diversity. Sports has been slow to evolve, but now we are seeing women in the front office and on coaching staffs. That's important, because for today's athletes that's now the norm not the exception. We still have a ways to go, but there is a powerful shift happening! 
Q: Your website mentions working with big egos. What is the most powerful skill to possess when guiding a talent toward what's most beneficial in the long run versus what might provide immediate gratification?
MF: It all starts with the ability to connect with people, and I think you do that by showing up, adding value and shooting straight. In the world of pro sports, it's easy for athletes to get surrounded by "yes" people. As an agent, you have to be able to tell your clients what they need to hear, not just what they want to hear. Storytelling is a powerful vehicle because it helps show them why it's important to play the long game. If you give them real examples of the "one and done" who focused on the short-term gain or made bad decisions in the moment, they connect with that. Most athletes made it to this level because of their discipline, so helping them understand they might have to make short term sacrifices for long term gain is something they understand. 
Q: If you were still a sports agent today, what do you think you would miss most about the way business was done when you first entered the field?
MF: When I started in the space, there was no social media. It obviously has tremendous advantages in terms of being able to tell your story, connect with your fans, and get deals—but I think most of us can relate to having days where we wish it didn't exist! It's definitely an added pressure for them to navigate.
Q: How many of your athlete clients are still your clients today?
MF: I no longer represent clients as a sports agent; however, I am grateful to stay connected with most personally as friends. Today I spend the majority of my time as a speaker, author, podcast host, and founder of the Game Changer Training company.
To read more of our exclusive interview with Molly Fletcher, click here.