Discover The True Meaning of Wealth, An Exclusive Interview With Northwestern Mutual Financial Advisor, Karin Larrave.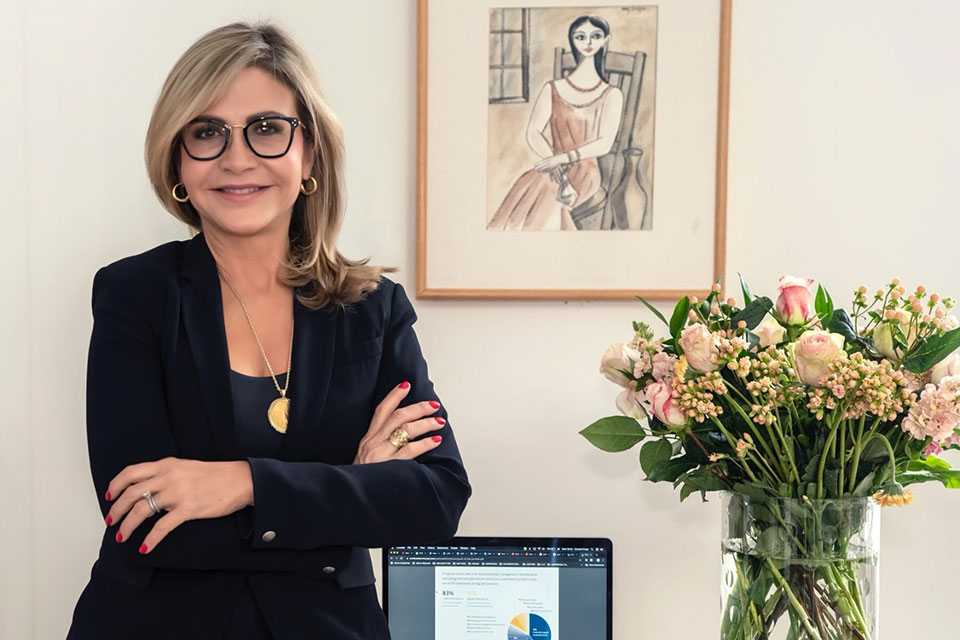 Q: You've been helping clients with financial planning at Northwestern Mutual for over 20 years, how did you know you wanted to pursue a career in this field?
KL: I didn't realize my desire for a career change until a dear friend, who was the Executive Director of the Epilepsy Foundation, suggested that I should consider transitioning from my role as Director of Marketing at The Rosewood Hotels and Resorts to a career as a Financial Advisor. This recommendation stemmed from my fundraising work for the Epilepsy Foundation, as he recognized my deep passion for serving others and financial acumen. I shared this career shift idea with my 8-year-old daughter at the time, and, through prayer and contemplation, she provided a remarkably innocent, profound, and clear response. She said that if I entered the Financial Services industry, I would have more opportunities to witness the reality of God. Today, after 22 years, I can confidently affirm that her statement was absolutely true.
Q: Can you share with our audience the areas that you specialize in?
KL: At our core, we are dedicated to Financial Planning with a visionary perspective, constantly challenging the status quo of giving, Our business model embraces a holistic and integrated approach, with generosity at its heart. 
We focus on the following key areas:

Risk Management: This includes Life Insurance, Disability Insurance, and Long-term Care Insurance.

Wealth Accumulation: Our team creates a personalized plan that brings all aspects of one's financial life together from college education planning to planning for predictable income in retirement planning.

Wealth Preservation and Distribution: We specialize in Legacy Planning and facilitate opportunities for Philanthropy and Charitable Giving. By exploring different ways to give, we can guide our clients to make Charitable Giving more impactful.
Q: What has been the most fulfilling aspect of being a wealth management advisor?
KL: I have cherished the knowledge that we are fulfilling our calling by building relationships based on trust and integrity through multigenerational plans all while motivating our clients to incorporate philanthropy into their plans and guiding them on a journey to uncover the genuine essence of 'wealth' in the process.
Q: How have you been able to integrate philanthropy with your profession?
KL: Driven by our team's passion for serving others and our commitment to supporting medical mission trips, we've successfully inspired numerous surgeons, doctors, dentists, and volunteers to contemplate dedicating a week of their lives to join us in addressing the healthcare crisis in third-world countries.
We adopt a strategic approach to seamlessly integrate philanthropy into financial planning, a task that demands a unique blend of skills to unite the art and science of philanthropic planning. Our focus centers on empowering our clients to understand how and why they can use financial planning, estate planning, and gift planning to advance their personal financial objectives for themselves and their families, all while making a positive and lasting impact on their communities and the world.

Q: Can you share more your top three financial tips for women?
KL: 1. Seek Financial Education: It's essential to equip yourself with financial knowledge. Consider collaborating with a trusted financial advisor who is dedicated to educating you and assisting you in making informed decisions that provide both understanding and peace of mind.
2. Have Confidence in Yourself: Cultivate self-confidence and actively participate in financial decisions, particularly within your marriage. Your involvement is crucial in shaping your financial future.

3. Practice Generosity: Embrace the concept of giving—whether it's money, your skills, or your time. As the saying goes, "It is more blessed to give than to receive." Sharing your resources and talents can bring not only personal fulfillment but also have a positive impact on your financial journey and the world around you.

Q: What is one word of advice you can offer to young women who want to reach your level of success?
KL: One word of advice I can offer to young women aspiring to reach my level of success is "Alignment." If you align your unique gifts with your true calling, success will naturally follow. This alignment will keep you focused on your prime directive, allowing you to stay motivated and engaged as you advance and grow in your career and calling, without constantly chasing external measures of success or becoming complacent.
Q: Can you tell our audience one of your most memorable moments of your career?
KL: Early in my career, I traveled with a group of surgeons, doctors, nurses, and volunteers for a medical mission as a translator to help the indigenous Mayan people in the highlands of Guatemala.
Arriving at the airport in Guatemala, we walked outside the baggage claim. On the street in the middle of the hustle and bustle of travelers trying to leave or take a taxi, a man extremely poor in a wheelchair with no legs came to me, called me by my name and began thanking me. He knew I had brought a surgeon from Dallas who would be giving him prosthetic legs. 

During the same trip, a man's sight was restored from being practically blind from a severe case of cataracts. The man shared with us that prior to the surgery, he was contemplating suicide because he felt useless to his family. I told my surgeon friend. 
"You didn't only give this man his sight back, you gave his life back."
At that moment I totally surrendered to the call I felt to:

"Help Alleviate the Healthcare Crisis in Rural Areas in Latin America"

I made the decision to align my business totally to this call and from that moment on, I only help Surgeons, Doctors, Nurses, Dentist and Business Owners with their financial, legacy, and charitable giving planning, if they are open to consider donating and volunteering for a week in a medical mission. 

Q: At the start of your career, what do you wish you had known? 
KL: Early in my career, I wish I had realized the importance of aligning one's passion with their purpose. I now understand that genuine happiness comes when we wholeheartedly dedicate ourselves to something meaningful. Uncovering the true essence of our "Why" is synonymous with discovering the purpose that guides our life's journey.
Q: Which woman inspires you and why? 
KL: Mother Teresa inspires me because of her selfless dedication, compassion and empathy and her significant impact she had on others. Her ability to align her personal beliefs with her life's work is something that really resonates with me because I am passionate about my own calling and purpose. 
Q: What's your advice for women in male-dominated fields?
KL: My advice for women in male-dominated fields is to recognize and embrace your uniqueness as your qualification. Success isn't solely measured by external rewards, such as recognition, achievements, material gains, or power. 
To truly thrive in life and your career, consider the following:

1. Align with Your Life's Purpose: Seek alignment with your deeper purpose. When you align with your life's purpose, you understand that you are a representative of something greater. This can provide a profound sense of fulfillment and direction in your career and life.

2. Achieve Balance: Strive for balance in all aspects of your life, including work, friendships, rest, family, and personal well-being. Achieving balance is crucial for long-term success and overall well-being.

Five Things About Karin Larrave

1. What's your favorite family tradition? 
My favorite family tradition is participating as translators in Medical Missions in the Highlands of Guatemala.
2. What's your favorite thing to do in your free time? 
In my free time, I enjoy rowing on the lake, exploring new places with my husband, cherishing moments with my grandkids, and dedicating my time to volunteering. 
3. What was the last book you really got into? 
What Would the Rockefellers Do?: How the Wealthy Get and Stay That Way ... And How You Can Too
4. What's the most amazing adventure you've ever been on? 
The most incredible adventure I've experienced was a 10-day hiking journey in Israel.
5. Who is your favorite author? 
Richard Rohr