She Decided To Become a Realtor Because She Saw The Opportunity To Use Her Background To Help People Achieve Their Dreams & To Guide Her Clients Through The Process of Selling, Renting, and Buying, Making Their Experience as Pleasant as She Can. Meet Dallas Realtor, Dani Rojas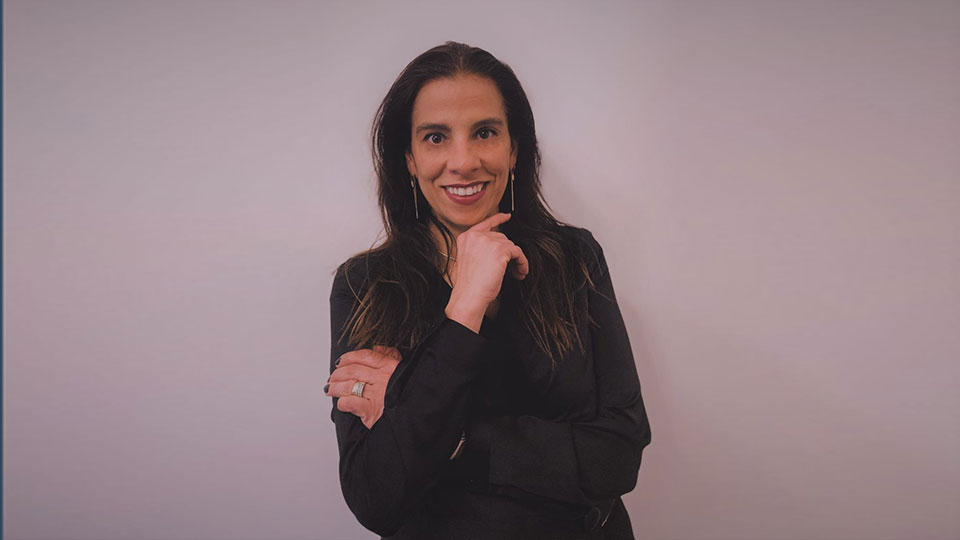 Q: Can you share with us what made you decide to have a career in Real Estate? 
DR: I decided to be a Realtor because I saw the opportunity to use my background to help people to achieve their dreams. To guide my clients through the selling and buying process and make their experience as pleasant as I can. This is a goal I will be very happy to have and conquer. I am a Daughter of a builder, specialized in real estate marketing in Brazil with a bachelor´s degree in Arts of Communications, Advertising and Marketing and a Graduate degree in Business Management.
I am very excited with the new challenges of this career transition. I am delighted with how much I have been learning, discovering and exploring this new experience.

My family is why I have so much motivation to do everything and to be thankful about how many blessings I have every day.   

Q: How long have you been active in Real Estate?
DR: Four months
Q: Obviously with Covid-19 there's a lot of changes going on in the world … what changes have you seen that you feel will remain in Real Estate? Do you think there will be more changes?
DR: In my opinion, Covid-19 accelerated some changes that would be inevitable. The advance of technology and the habit of solving online what can be solved online.
But on the other hand, it valued human contact. Everything that becomes "rare" becomes precious.

I see people making better use of the opportunities to be together to strengthen relationships, something that before the pandemic, the telephone was always the champion of the audience.
When we talk about Real Estate, technology is wonderful, it facilitates, speeds up, provides us with more information, but it does not understand the customer's anxiety when buying a new house. It can't sit down to try and understand the customer's feelings to sell their house for many years and in my opinion will never understand. Designing the right strategy for selling or buying by seeing only what human eyes can see has no replacement. For everything else we have WONDERFUL technology.

This will be increasingly accessible and easy to use. We can all have access to everything.

But to be a good Realtor you need to study people. People are increasingly in need of a call instead of a message, a face-to-face delivery instead of a delivery gift. A lot has changed, but for me what has changed the most is the appreciation of the REAL meeting.
Q: Do you specialize in certain types of properties?
DR: Not yet. But I am looking to specialize first in how the consumer behaves.
Q: Can you share with our audience what Buyers & Sellers can expect when they work with you?
DR: Who works with me can expect dedication.
Persistent care in achieving my clients' goals. I like to study alternatives so that I can always have a way out.
Commitment and Partnership. As long as we work together we will be a team … and I never give up!
Q: How do you help buyers compete in a tight market?
DR: Looking for what anyone is looking for. We always have an alternative to get the home of their dreams. Let's study the better one.
Q: What are two things that separate you from other agents?
DR: Energy. I always believe. 
I love to work, and I always will look for an option to find my clients the right house.
Q: Do you work with both buyers and sellers?
DR: Yes.
Q: How has technology changed the Real Estate industry over the years?
DR: Agility is the best word.
Q: If we interviewed all your past clients … what is one common word that comes up when they describe working with you?
DR: Always have solutions. Good vibe, Never Give up, and Dedicated.
Q: What's the greatest fear you've had to overcome to get where you are today? 
DR: The fear of being judged for always believing exposes me. Every time you choose not to be like the others you will always be judged and "almost" no one will believe you. This is frightening. English is my second language, and this has always made me a little afraid of not performing. But those who have faith cannot be afraid. So, let's go.
Q: Can you tell our audience one of your most memorable moments your career?
DR: A meeting with the President of Brazil. My company EARNED THE Great Place to Work 2014 best communication agency to work in Brazil – between 30-100 employers.
Q: What's one lesson you've learned in your career that you can share with our audience?
DR: Always be nice. I was always told; it doesn't matter if the others weren't nice with you. Still be nice.
Q: Which woman inspires you and why? 
DR: Saint Mary. She was brave, she did her part and believed in GOD. She was a wonderful mom, a good wife but she never stops following what she believed. She was a good person, good heart and because of her courage she helps to change the history. Can you imagine at that time accepting what she accepted? the risk to her life that she took it? She could have been stoned; she could have been committed to a hospice. But she had the courage to believe what her faith said in her heart.
A woman ahead of her time, good, brave and with an unshakable faith.
Q: What are some of the challenges you feel women face today?
DR: Uhl!!! The support. The woman has accumulated function and often the mother's hug, the wife's affection cannot be delegated, and I don't particularly want to.
Equal rights FOR ME are to respect the differences, needs and choices.
I do not give up my role as mother and wife, but I also do not give up on having my professional projects and my ambitions. I don't want to be the man of the house; I want to be the woman … this role is very important.

For me, I believe that making people understand that I don't need to choose whether to be a mother or a woman, a professional or a wife is the most difficult thing. I love goals. Give me the goal, I'll hit it ethically and responsibly. The management of my time is my business.

I can be all these roles because I have a right to them, and I want to enjoy my rights.

Q: What advice would you give to young women who want to succeed in the workplace?
DR: Study as much as you can. Never stop reading a book, learning a language, or doing something new. Pray, believe in God, do your part, and NEVER GIVE UP. Because only those who give up lose.
Q: After high school, where did you feel your career path would take you? 
DR: UNITAU – University of Taubate- Brazil
Drexel University – PA
FGV – Fundacao Getulio Vargas – Brazil
Q: Can you tell us how you manage your work life balance?
DR: I have been married for almost 20 years and I have 2 children and 2 stepchildren. I have my morning prayer routine, physical activity, my goals and affirmations notebook. I make my diary daily; write everything I have to do that day and tick off items throughout the day. These small actions make me organized giving me time for everything. I'm super participative. I participate in everything in my children's lives and my house is always open to their friends and ours. I have a good vibe; this makes everything happen and the whole family is thrilled with my achievements. Anyway, I put everyone in the business. Sounds like a "romantic comedy" story but it's not. It works and we have a great time.
Q: What would be the title of your autobiography?
DR: Who has faith, is not afraid.
Two Things About Dani Rojas

1. What's your favorite family tradition? 
Christmas – Breakfast in the bed at the birthday day – 
2. What's your favorite thing to do in your free time?
Travel