Juanita is Committed To Adding Value To Clients & Colleagues Alike By Designing Creative & Actionable Strategies That Protect Even The Most Sophisticated Innovations. Meet Dallas Attorney, Juanita DeLoach Ph.D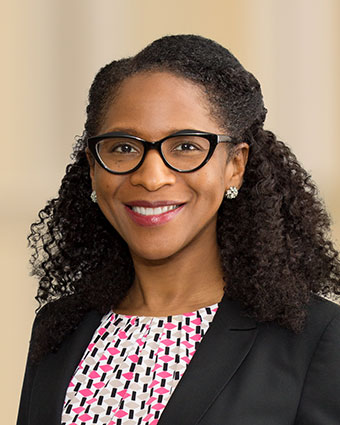 Q: When did you know you would pursue a career as an Attorney?
JD: I did not seriously consider a legal career until I was laid off in 2008. I had an opportunity to really think about my next move and IP law as a great transition.
Q: Can you share with our audience, the types of law you specialize in?
JD: I specialize in intellectual property law with a focus on patent litigation, trademarks, and some copyright and patent prosecution.
Q: What types of cases do you handle?
JD: I handle mostly patent infringement litigation cases either in district court or before the patent office. 
Q: Can you share with our audience the type of pro-bono work you do?
JD: I like to handle pro bono cases that are very different from IP. I volunteer with the Dallas Volunteer Attorney Program (DVAP) where I take mainly divorce cases. I am working on one contested divorce case now with DVAP, and through a firm pro bono effort, I have a compassionate release case.
Q: Can you tell our audience one of your most memorable moments your career?
JD: It was during my engineering days. I interned my first summer at Texas Instruments and the gentleman that I worked for (one of the smartest people I've ever met) told me he wanted me to become an expert on a piece of equipment, an FTIR machine. I worked super hard all summer learning everything about that machine. I knew that machine back and front.  
Summer ended and I went back to school. I received a call from him one day and when he was having an issue with the machine and needed my help. I immediately told him what he was doing wrong and his response was something like, this is when the teacher becomes the student and the student becomes the teacher. It was such an acknowledgement coming from him.

Q: What's one lesson you've learned in your career that you can share with our audience?
JD: Ask for what you want. 
Q: After high school, where did you feel your career path would take you? 
JD: Upon graduating high school, I knew I wanted to be an engineer, but I did not foresee myself spending some much time in school. But, I just kept going back to school and all of a sudden, I've spent over a decade in college; granted I earned a PhD, but I don't think I ever considered spending that much time in college when I was in high school. My engineering path eventually led me to law due to downturns in the semiconductor industry.  
Q: What would be the title of your autobiography?
JD: The Glow Up.
Seven Things About Juanita DeLoach
1. What celebrity would you like to meet at Starbucks for a cup of coffee? 
Oprah Winfrey
2. What's your favorite international food? 
Thai
3. What's your favorite app on your phone? 
Personal Capital 
4. If you unexpectedly won $10,000, what would you spend it on? 
Invest it.
5. Are you a morning person or a night owl? 
Definitely a night owl.
6. Tell me about the best vacation you've ever taken. 
Solo trip to Vermont for 10 days at a Hiking Spa.
7. Cake or pie? 
Cake but not chocolate.