Alice Laura Model & Hostess Agency is An International High-Quality Staffing & Modeling Agency. A Special conversation With CEO Alice Laura.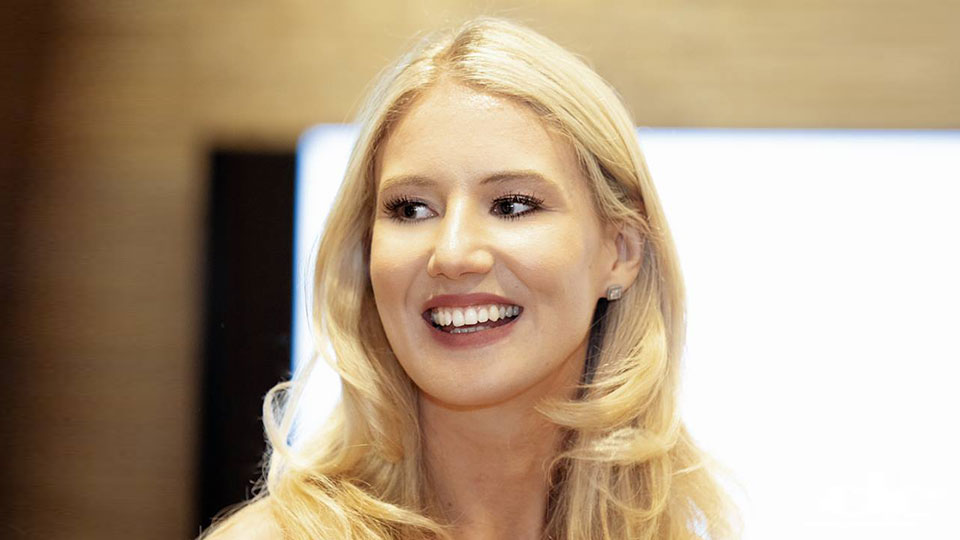 Her agency provides you with premium personnel for conventions, promotions, trade shows, congresses, and corporate events.
Alice Laura, the owner, has worked for major modeling & staffing agencies on many national and international conventions, events and trade shows throughout Europe and Latin America. She did this while completing her Master degree in Political Economy and International Relations at the Free University in Berlin and fluently learning six foreign languages apart from her mother tongue, German. Her broad live marketing experience and talent for foreign languages has allowed her to understand exactly which proficiency is demanded of a model to best promote a product or brand.
Q: So, before we jump into specific questions, why don't you give us some details about you and Alice Laura Modeling & Hostess A
AL: Alice Laura Models is an international premium staffing & modeling agency located in Dallas, Texas. We place attractive talent for conventions, congresses, trade shows, upscale events, fashion shows, and corporate events. Elegant Eloquence, our slogan, clearly conveys the grace, personality, and intellect of our models. They combine a high degree of education, knowledge of foreign languages, and a very attractive look.
Q: Has it been a smooth road?
AL: You are definitely making sacrifices being an entrepreneur; still, I would not change it for any corporate job. Starting a company is always a challenge, more so, if your background is not in business. 
From creating a logo, a website, building valuable connections, and scouting talent, to making sure strict quality standards are kept, in the beginning, you are doing everything. You feel every success and failure that comes across and it is a ride of emotions. More and more, I am learning to delegate tasks in order to focus on growing the company. Otherwise, you are loaded with work and have no time to think about the bigger picture. It is a challenge and a constant learning process. People see only the iceberg of success, not the late nights, sacrifices, rejections, doubts, risks, persistence, and hard work that come with it.

Q: What types of events would benefit from your utilizing agency?
AL: Our agency is all about elegant, classy, educated, and all-rounded models. We focus on more than just pretty faces. While we also do the typical fashion, print, and commercial modeling jobs, our main niche and target markets are high-end events, corporate events, and trade shows. For these jobs, our models need to be more than just beautiful. They need to be of value for the client, be hard-working, highly professional, reliable, and real team members. Our models need to be willing to take great care of guests at events, help with registration, translations, product launches, lead generation, and anything else the client might need help with. Most of our models speak at least two languages and have a university degree.
Q: 2020 was a crazy year for everyone, how did you do?
AL: My persistence and flexibility were tested once more when the pandemic hit. Last year was hard for all of us and it was particularly so for our agency because of our focus on premium event staffing. One after the other, bookings suddenly got cancelled. At first, I was really sad since the agency had just been starting to grow very fast. I thought of all the time we spent in building the business and the hard work and time that we invested in securing the bookings. But then, I changed my mindset and decided to make the best out of the situation. I took advantage of all the free time I suddenly had, focused on self-improvement, improved my languages, studied Ayurveda, travelled all over Europe and spent a lot of time with my family. Furthermore, I changed my business strategy and focused on Influencer Marketing and "Virtual Modeling." In the end, it is all about your mindset and we need to learn to fall and get back up again. That would be my best advice.
Q: What has been your most satisfying moment in business?
AL: My most satisfying moment has been being able to grow the business in the US market. It was a completely foreign terrain for me, and I came across a lot of cultural differences and personal challenges. Before, I had studied and worked in different countries, but I had never before launched my own business in a foreign country. It has been a challenge for sure, but I am proud to say that I have been able to make valuable connections and partnerships. Now, I have a better understanding about US business life and culture.
Q: What advice would you give to young women who want to pursue their dream and start a business? 
AL: It is not easy; you need to love what you do, and you need to be persistent. There will be a lot of ups and downs. In the beginning, you will not earn much or may even lose money. In the first year of my business, I personally did not earn anything and was working 24/7. See it as an investment, stay focused and positive. Take some days off to recharge and get back to it after. 
Do not give up and, if it is really what you are passionate about and you can be your authentic self, you will be successful in the end. People need to see that you are real. Do not fake anything, stay humble and be diligent. Be respectful to everyone who works with you no matter the position or social class.

Q: Which woman inspires you and why? 
AL: I would say definitely my mother since she is a very hardworking, independent woman who inspires me every day. She has a great work ethic and is very strong. She is the typical German woman; always a little too early, always keeps her word, very reliable, and highly professional. I definitely learned a lot from her about discipline and being independent. 
Another woman that inspired me was my Czech grandmother. She also was very hardworking, strong, and sacrificed a lot for her family. She had to get married at the age of 16 in order not to be sent to a working camp during the times of National Socialism. She has seen many horrific things happen during the times of National Socialism and later during Soviet Communism, but she always stayed very idealistic and generous and encouraged me to never stop believing in humanity.

Thanks to these two women I am much more disciplined and always willing to learn and improve in every aspect of my personal and professional life. I am not afraid to pursue my dreams and I know that I am capable of achieving big things and having a positive impact on society. I try my very best to use the short time I have on this planet wisely.

Q: What advice would you give to young women who want to succeed in the workplace?
AL: My best advice for women is to just start and to believe in themselves. If you believe in yourself, others will do so as well. It is not always easy and as a business owner you work a lot, sometimes 24/7. But if you love what you do and it is your passion, it does not feel like working. You are able to materialize your thoughts and visions. This is the great privilege of being our own boss. 
Go after your dreams. We only have one life. Do whatever makes you happy and never forget what is most important in life: your health and your loved ones. Never sacrifice your health or your family for work. It is not worth it. You need to be satisfied, happy and have a balance. Do not stop enjoying life. Stay young in your heart and mind. Dance, sing and travel as much as you can. We are young only once and we will not be able to enjoy life the same way once we are old. Do not live for your pension. That is my advice and I often need to remind myself of that same advice as well.

While living, studying, and working abroad I have met a lot of elderly people who just left their country and started traveling for the first time. I remember one elderly couple telling me: "Alice, you are doing it right. Please do not make the same mistake we did. We have worked our whole lives for our pension and are just now starting to live and enjoy it. Unfortunately, we are too old now to really enjoy and live the experience. The world is so beautiful, and we just now started to realize it. Please do it while you are still young and not when it is too late." I will never forget what they said and am trying my best to live by it. After all, we live for the beautiful moments and experiences and not for accumulating things.

Q: After high school, where did you feel your career path would take you? 
AL: To be honest, after high school, I never planned to manage an agency. I actually studied to be a diplomat. I did my Master studies in Political Economy and International Relations and received several scholarships to study abroad. I learned six languages fluently in preparation to work in an international atmosphere and live and work all over the world. The agency happened more organically. I started it while in Germany when I was still working as a model myself and later launched it in Dallas around five years ago. Fortunately, the agency has allowed me to work remotely and, before the pandemic, we placed models for events and shows all over the US and Europe. I am very passionate and grateful about what we are doing and am constantly trying to incorporate all I have learned in my studies and while living abroad. I think we can have a huge impact on changing the narrative of models being only beautiful but empty shells. Due to my background, I have such a different approach to the industry. Alice Laura Models is not "your typical modeling agency."
Q: Can you tell us how you manage your work-life balance?
AL: I meditate a lot, do yoga, exercise, and dance. All these activities give me balance and help me relax and stay focused. Every evening I write down the most urgent tasks that need to get done. Usually, it ́s only a very short list and these are usually the main things I focus on the following day. This allows me to handle pressure and focus. Furthermore, my team and my business partner, Salomon, help me a lot with creating a good working system that makes everything much easier. I am very thankful for the support and advice.
11 Things About Alice Laura

1. What's your favorite family tradition? 
Christmas in Germany
2. What was the last book you really got into? 
Narcissus and Goldmund by Hermann Hesse.
3. What's the most amazing adventures have you've ever been on? 
Living in Brazil, Cuba, and Dominican Republic.
4. Where's the strangest place you've ever been? 
New Delhi, India
5. Who is your favorite author? 
Hermann Hesse
6. What's the most spontaneous thing you've done? 
I moved and studied in Cuba for one year.
7. What's your favorite quote or saying? 
Be you, the world will adjust.
8. Are you a morning person or a night owl?
I am a night owl. 
9. Do you read reviews, or just go with your gut?
I do read reviews.
10. What's your big passion? 
Latin Dancing
11. What was your favorite subject in school? 
French & Spanish