Dr. Guest Specializes in Providing Individualized Care That Focuses on Underlying Causes of Diseases, Discomfort, And Joint Pain, Which Are Usually The Cause of Misalignments of Joints or Underlying Health Conditions. An Exclusive Interview With Dr. Tammia Guest, DC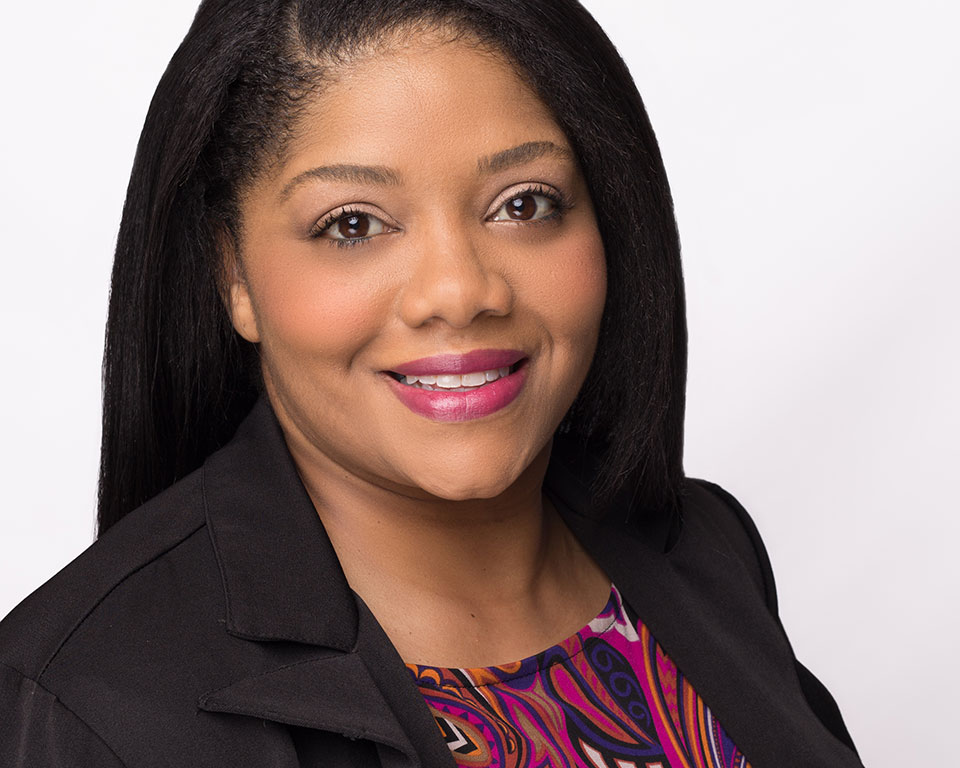 Q: What daily aspects of being a Doctor of Chiropractic interest you the most?
TG: I get the opportunity to meet new people everyday and promote a healthy lifestyle. I love owning my own practice too because I can have the freedom and flexibility to do what I love.
Q: Can you share with our audience the types of services they could expect from your office?
TG: Chiropractic care is essential to help the body heal and function. Our office believes in providing individualized care base on what the patients need. We offer several chiropractic techniques, myofascial soft tissue, corrective exercise programs, nutritional consultations, and specialized care programs for sports and personal injury.
Q: Can you share with our audience of the benefits of Chiropractic treatment?
TG: Chiropractic care can improve joint mobility, posture, quality of sleep, range of motion and reduces pain/inflammation.
Q: 2020 was crazy for everyone, how did you manage your business?
TG: Wow! I really don't know where to start with 2020. I am very glad to say I made it through a rough year. I am very fortunate to say that our office was extremely busy throughout the pandemic. With everyone working from home and the kids participating in online learning, I believe that brought more stress to households. As a result, our office was able to grow during this uncertain time. 
Q: What are the best practices you have employed to build a successful career? 
TG: To build a successful career it takes consistency! I am very discipline and always challenge myself to do more and continue to learn. I also believe in networking with others. I am grateful that I have never had to spend money on advertising and marketing because I have strong network that refer to Chiropractic office.
Q: What is it about your job that most excites you?
TG: Every day is different, and I get the opportunity to meet someone new each day!
Q: What's your advice for women in male-dominated fields?
TG: My best advice is to stay focused and passionate about what you do despite the stereotypes and misconceptions. I often get asked by men "Do you think you are going to be able to adjust me" and it really makes me laugh because Chiropractic adjustments are about speed and not strength. It doesn't bother me about what people think or say because my focus is to help my patients get better! 
Q: What's the greatest fear you've had to overcome to get where you are today? 
TG: The biggest fear I have had to overcome was just opening my own office. I did not know how I was going to get patients in the door, nor did I have the money. My first practice I opened in 2017 was 726 sq ft for 907.50 per month all bills paid. I was tired of working for someone else and building their dream instead of working on my own. I am blessed to say I just moved out of that office this year and I am treating over 100 patients per week. It was a scary experience, but I am so glad I took the risk.
Q: What's one lesson you've learned in your career that you can share with our audience?
TG: A lesson I learned about business is you must be consistent, and you can't depend on anyone.
Q: What are some of the challenges you feel women face today?
TG: We must be able to wear so many different hats and multitask, we always give so much to everyone else and forget to take care for ourselves. I am guilty of this, and I am working on saying "No" and delegating things to others, because self-care is so important.
Q: What advice would you give to young women who want to succeed in the workplace?
TG: It's important to have self-discipline and to be consistent. You must be willing to do things that others will not and to make sacrifices to get where you want to be. I would encourage young women not to compare or compete with anyone. Often, you can become distracted with what others are doing and their achievements but understand that success is a marathon.
Q: After high school, where did you feel your career path would take you? 
TG: I had my heart set on becoming a pharmacist. After graduating, I attended University of Oklahoma to pursue a degree in Chemistry and then apply to Pharmacy school. While attending OU, I was involved in at least 6 car wrecks which caused me to seek Chiropractic care. My Chiropractor at the time use to make jokes that I was in the wrong career field, and I should consider switching to the Chiropractic program. I did my research and was amazed how short the program was and the fact that I would have freedom and flexibility when I graduated unlike a pharmacist. So, I applied to the program in 2010 and never looked back.
Q: Can you tell us how you manage your work life balance?
TG: What I have learned is once I leave the office, I do not answer phone calls, emails, text regarding work.
22 Things About Dr. Tammia Guest, DC

1. What's your favorite family tradition?
My favorite family tradition is during Thanksgiving weekend with my family. We have the opportunity to celebrate my parent's birthday, Thanksgiving and decorate for the Christmas Holiday!
2. What celebrity would you like to meet at Starbucks for a cup of coffee?
Oprah
3. What's your favorite thing to do in your free time?
I like to read or go to a cooking class.
4. Among your friends, what are you best known for? 
Giving business advice and recipes!
5. Who is your favorite author? 
James C. Maxwell
6. What's your favorite app on your phone? 
Robinhood and Coinbase
7. What TV shows did you watch when you were a kid?
I loved to watch A Different World and The Cosby Show.
8. If you unexpectedly won $10,000, what would you spend it on?
I would probably invest it into starting up another business.
9. Are you a morning person or a night owl?
I am a morning person. I wake up every morning at 4AM.
10. What would your perfect vacation look like? 
The perfect vacation would be to visit Italy!
11. Favorite Dessert? 
Carrot Cake
12. Favorite City? 
Orlando
13. Do you read reviews, or just go with your gut? 
I Like to read reviews!
14. What's your big passion? 
I want to start a non-profit to help people become entrepreneurs and business savvy! 
15. What's your signature drink? 
I don't drink!
16. What is your favorite game or sport to watch and play? 
My favorite game to watch is college football. I am a BIG OKLAHOMA SOONERS fan! My favorite sport to play is basketball.
17. Which of the five senses would you say is your strongest? 
I would have to say my hearing is very good and I try to be a very good listener.
18. What were you like in high school?
I was quiet for the most part. I was involved in sports and Pom squad.
19. What would your perfect Saturday be like? 
I would like to sleep in past 10AM, then shopping and to the spa!   
20. Would you rather cook or order in? 
I love to cook! 
21. What was your favorite subject in school?
MY favorite subject was math. 
22. Cake or pie? 
Cake