In Experiencing Her Own Personal Family Tragedy in Her Late 30's, Kay Understands First-Hand What it Feels Like To Be a Victim. Meet Dallas Attorney, Kay Van Wey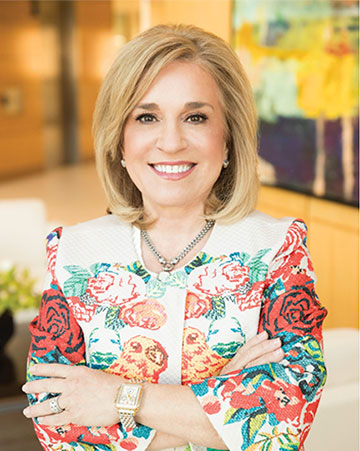 Q: When did you know you would pursue a career as an Attorney?
KVW: I was a Student Council and debate team student in high school. Funny fact. I was the first female student body president in my high school's history. I was always drawn to advocacy and leadership.
Q: Can you share with our audience, the types of law you specialize in?
KVW: I am a board certified personal injury trial lawyer (certified by the Texas Board of Legal Specialization) and a Board Certified medical malpractice attorney (certified by the American Board of Professional Liability Attorneys).
Q: What aspects of the daily job of being a lawyer interest you the most?
KVW: Helping good people who through no fault of their own sustained a catastrophic, life altering injury or wrongful death of a loved one. I feel honored to come to the aid of people in need. 
Q: Were there moments in your career that were pivotal to getting where you are today?
KVW: My first job as a lawyer was as an Asst. District Attorney in my hometown of Lawton, Oklahoma. Once I got into the courtroom, I knew that was the place I wanted to be. 
Q: What are the best practices you have employed to build a successful career? 
KVW: Learning to take calculated risks. At many junctures in my career, I could have taken the safe bet, but I kept pushing myself to do more and go further in my career. I never placed any limits on myself in terms of what I could accomplish. 
Q: What is it about your job that most excites you?
KVW: I am a lifelong learner by nature and this profession gives me the opportunity to always be learning something new. In medical malpractice in particular, you are required to know both the law and the medicine.
Q: What's one lesson you've learned in your career that you can share with our audience?
KVW: Learn to embrace failure. As a trial lawyer, we cannot control the outcome. All we can control is how well prepared we are and how good of a job we do. Losing is not the end of the world. As they say, "If you try enough cases, you are going to lose!" I try and look at trials as a "win" no matter what. Even if we lose, there is still much to be gained by getting into the courtroom.
Q: After high school, where did you feel your career path would take you? 
KVW: I actually never dreamed that my career would take me as far as it has. After the D.A.'s office, I went into private practice in Lawton, Oklahoma. When I decided to get licensed in Texas and relocate here, I just couldn't believe that I was taking such a huge risk. I truly felt as if I had my "Mary Tyler Moore moment" when I took my first deposition on the 52nd floor of a downtown Dallas office building. I still have to pinch myself that I am able to live and work in such a great city. 
Q: Can you tell us how you manage your work life balance?
KVW: This is a tough one! I have been an extreme workaholic my entire career. I do believe that hard work and a solid worth ethic is a large part of my success. I also managed to raise two children and have some fun along the way. But, as I get older, I think it is really important to maintain balance. I schedule workouts just like I schedule any other appointment in my day. I also try and carve out some "think time" in my schedule. We lawyers are always so busy "doing" and "reacting" that we don't give ourselves enough time to "think!"
Q: What would be the title of your autobiography?
KVW: The long and short of it (because it would be a short person telling a very long story). 
Five Things About Kay Van Wey 

1. If you could share a meal with any 4 individuals, living or dead, who would they be? 
My deceased Mom and Dad and my 18 and 21 year old sons who never got to meet them. 
2. What was the last book you really got into? 
The Nightingale by Kristen Hannah
3. Among your friends, what are you best known for? 
My tractor driving, chain saw wielding persona on my little ranch in East Texas, known as The Flying V Ranch.
4. What's your favorite app on your phone? 
The podcast app. 
5. What's your favorite quote or saying?
"Good, Better, Best. Never let it rest. Get your good better and your better best!"