She's Known For Her Quick Wit, Humor, & Insightful Rockstar Interviews. An Exclusive Interview With Television Host, Executive Producer & VP of Programming at AXS TV, Katie Daryl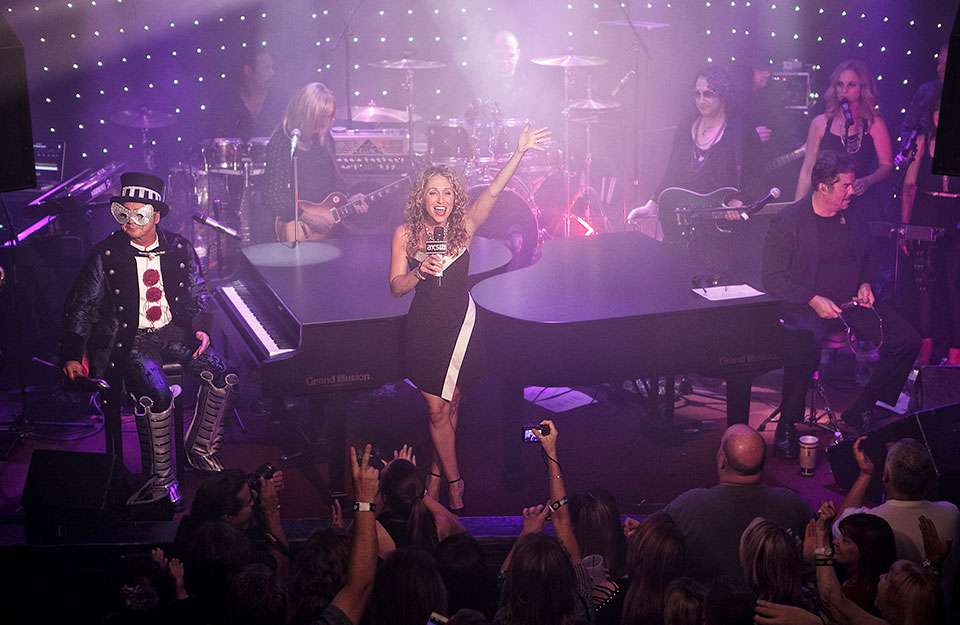 Katie Daryl is the Vice President of Programming for AXS TV, a title she has held since September 2022. As one of the network's longest-tenured employees, Daryl initially joined AXS TV (formerly HDNET) in 2001 and has thrived in a wide range of roles. In addition to her duties as vice president of programming, she continues to serve as both an executive producer and on-air host, overseeing some of AXS TV's most popular original series.
Аs vice president of programming, Daryl is responsible for all aspects of AXS TV's programming, development, and content spanning across the network's linear and digital platforms. This includes guiding the daily operations of AXS TV's original productions and overseeing scheduling, acquisitions, on-camera talent development, and content strategy.
Under her leadership, AXS TV has evolved from a linear-only channel into a major player in the digital content arena. Developing effective strategies with an emphasis on original programming that appeals to a wide and diverse audience, Daryl has successfully introduced and implemented dynamic, fresh, and unique formats, topics, and themes that have paved the way for AXS TV's direct-to-consumer platforms, social platforms, and first-ever FAST channel AXS TV NOW.
Utilizing almost two decades of experience in music and advertising, Daryl has forged vital partnerships with some of the industry's top stars and most recognizable brands. This has resulted in the development and production of a slate of acclaimed programs and specials, headlined by the award-winning At Home 
Daryl first entered the media landscape at the age of 15 as a part-time radio DJ. She parlayed this experience into a role as a morning show producer for Clear Channel Radio while attending Arizona State University on a Scripps Scholarship. Following this, Daryl worked as a reporter for MTV's Choose Or Lose – covering the 2000 presidential election and providing updates for the channel's iconic TRL program – before moving to Dallas to co-host an FM radio show. This led to her co-hosting The Mark Cuban Show for two seasons.
Building on her successful partnership with Cuban, Daryl was brought aboard the entrepreneur's burgeoning HDNET team as host, producer, and creator of the weekly True Music series, which aired from 2002- 2007. During this time, Daryl produced and hosted more than 250 episodes of Deadline! for HDNET as well. In addition to her roles with AXS TV and HDNET, Daryl has worked as a producer and host with some of the industry's leading networks and brands, including VH1, CBS, REELZ, and Anheuser-Busch — the latter of which found her touring with racing icon Dale Earnhardt Jr. for Budweiser. She was also instrumental in the launch of TMZ On TV in 2007, where she served as a producer and voiceover talent managing daily radio call-ins and fulfilling live flash cam needs for the show's national affiliates.
To read more of our exclusive interview with Katie Daryl, click here.